Shangshang cable used at Beijing New Airport and awarded "Excellent Supplier"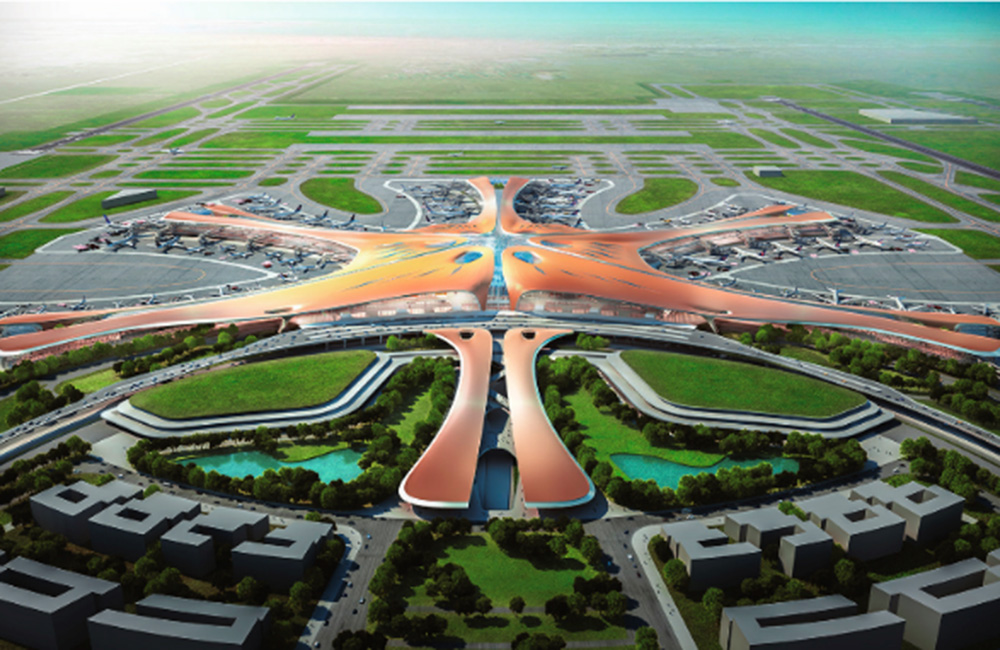 Recently, the good news came from the capital Beijing. Shangshang Cable performed well in the construction of Beijing New Airport Terminal (core area) and was rated as "Excellent Supplier" by Beijing Urban Construction Group in 2018. Shangshang product and quality is recognized by the super project.

It is reported that Beijing New Airport, also known as Beijing Daxing International Airport, crossing Beijing and Hebei, shouldering the historical mission of building a national and even world-class integrated transportation hub, and was selected as the "Seven Wonders of the New World" by the British "Guardian". The project has an investment of 79.98 billion yuan and plans to build 7 runways to meet the annual passenger throughput of 100 million passengers. The new airport has the world's largest airport terminal and has achieved a "zero transfer" between the airport and the high-speed railway, intercity and subway. The new airport will be completed and accepted on June 30, 2019, and will be put into operation on September 30, 2019
As a national key project, Beijing New Airport has extremely high requirements on product quality and performance. Shangshang established a professional project team from the beginning of the project bidding, and adopted a number of safeguard measures for the actual situation of the project. The special person is responsible for tracking the project, timely feedback information, and assisting the airport project department in cable selection and technical standard formulation. The cable product technology improvement and reasonable deployment of cable supply schedules provided the project with perfect pre-sales, after-sales service and high-standard, high-quality cable products, which were highly praised by the Airport Project Department. At present, Shangshang designated special personal at the construction site to escort the upcoming completion acceptance and operation.

From Guangzhou Baiyun International Airport, to the Capital International Airport, and then to Beijing Daxing International Airport, Shangshang Cable has stepped in the field of the airport and has won a large number of users through its high-quality products and services. At present, China's Hong Kong-Zhuhai-Macao Bridge and Beijing Daxing International Airport have been selected as "Seven Wonders of the New World". Both super projects have the Shangshang elements, and the Shangshang Quality boosts China's engineering to become famous overseas.