Founded in 1967,

Jiangsu Shangshang Cable Group

has a nationally recognized enterprise technology center and a postdoctoral research station. Shangshang Cable ranked the No.1 in the first "China wire & cable industry most competitive enterprise", and ranked No.7 in the "Global Insulated Wire and Cable Producer Scale" from CRU Market Report. Shangshang also won the "Oscar" of China industry --- "China Industrial Award" and won the "China Quality Award Nomination Award" for two consecutive sessions. Ding Shanhua, the Chairman was jointly awarded as the "Star of Honesty" by the Publicity Department of the Central Committee of the CPC and the National Development and Reform Commission.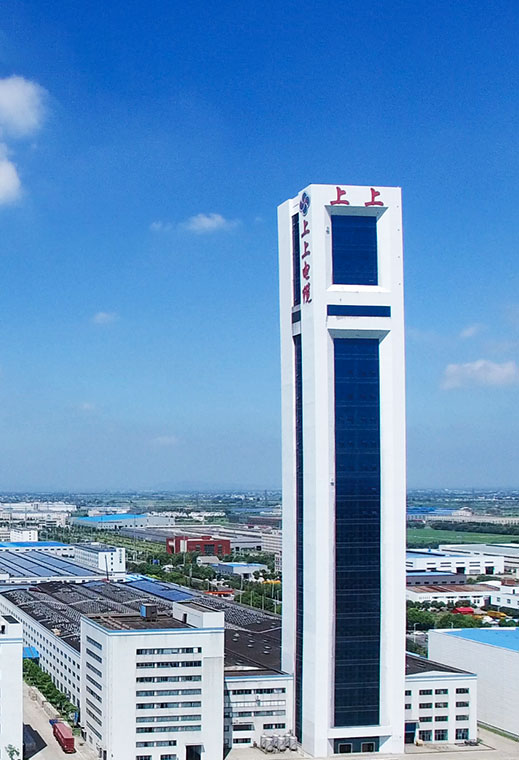 "Shangshang" brand was elected as "China's industrial influence brand for 70 years since the founding of the People's Republic of China". Shangshang group was awarded as the honor of "Equipment China Exploit Enterprise", "China quality integrity and credibility enterprise", "China's export quality and safety demonstration enterprises", "National technological innovation demonstration enterprises", "China industry demonstration enterprise", "National Enterprise of Keeping Promise and Honoring Contracts", "National Quality Management Advanced Enterprise", "China Performance Excellence Model Advanced Enterprise", etc.
Shangshang has always focused on the R&D, manufacturing and services of electric wires and cables. The products cover renewable energy, power transmission & distribution networks, shipbuilding & offshore & port infrastructures, buildings engineering constructions, mining, industrial manufacturing, rail transit, automobile, airports and other fields. The products are also selected for state-class key projects, such as the renovation of Tian'anmen Gatetower and Tian'anmen Squares, Beijing Olympic Project, Beijing Daxing International Airport Project, Nanjing Youth Olympic Project, Hong Kong-Zhuhai-Macau Bridge, Beijing-Shanghai High-speed Railway Project, Nuclear Power Plant Projects, Sutong GIL integrated pipe gallery project, etc. and exported to over 80 countries and regions around the world.
The company now has a full range of power cables for 220V electric wires to the 500kV power cables, various types of special cables. The annual production capacity exceeds 30 billion Yuan. The cables for nuclear power plants independently researched and developed by Shangshang was awarded in the list of "National Manufacturing Industry Single Champion Product". The 3rd generation nuclear cable of AP1000 in containment filled the market gap in the world nuclear-grade cable field. Hualong No.1 Cable in containment reaches international leading technology level. At the same time, a large number of new types of special cables such as new energy automotive cables, reeling cables for port machinery purpose , corrugated metallic sheath fireproof cable, torsion-resistant cable for wind turbine, ship to shore connection cable,solar energy photovoltaic cables, rail transit locomotive cables, etc. have led China's cable industry technology progress.
In recent years, the focus of Shangshang won the attention and competing reports of national mainstream medias, such as the People's Daily, Xinhua News Agency, CCTV News Broadcast, CCTV Topics in Focus, Half-hour Economy, etc., The influence of Shangshang brand is increasing day by day.
In the past 50 years, Shangshang has adhered to cable business and keep pragmatic spirit. In the future, Shangshang will continuously execute the development strategy simplified as "quality precision, professional expertise, product specialization, market Internationalization". The group will Stand at a new starting point and towards a new height, insisting on "reform, innovation and strive for the first" ,

with the goal of "high quality, high efficiency and high benefit"

, and constantly improve core competitiveness. Shangshang will continue to move towards the global leading manufacturer of the cable industry.